Breadcrumbs
Home
/ Facebook's Redesigned News Feed Flops With Test Crowd
Facebook's Redesigned News Feed Flops With Test Crowd
Last Updated on Friday, 13 December 2013 10:06
Written/Shared by MauiDeveloper
Friday, 13 December 2013 10:06
Facebook CEO Mark Zuckerberg's redesigned news feed, announced in March, may never go live.
According to an AllThingsD report, the new design, which was being tested by a small group of Facebook members, was not a hit. In fact, engagement with the new design — which was all about large images, content-specific feeds and mobile-desktop uniformity — has "stalled."
And that lack of enthusiasm means the rest of Facebook users will not receive the redesign any time soon, if at all.
Sources told AllThingsD Zuckerberg and his staff have gone "back to the drawing board" to create a news feed that will resonate with users.
Facebook image
The poor reception the redesign has received is sure to be a huge disappointment for Zuckerberg who was attempting to puts users in the driver's seat, so to speak, by giving them the ability to focus on the things they are most interested in.
"News feed is one of the most important services that we build," Zuckerberg said during the March 7 press conference to unveil the redesign.
He said the company wanted to give "everyone the most personalized newspaper in the world. The best personalized newspaper should be intricate, rich and engaging."
The new design — which was built to give Facebook the same look and feel on mobile, tablet and the Web — was created with seven different news feeds: All Friends, Most Recent, Close Friends, Music, Photos, Games and Following. Four of the feeds were new: All Friends, which included all the latest updates from friends; Photos, which showcased nothing but photos from friends and pages; Music, which highlighted what friends were listening to as well as updates from favorite artists; and Following, all the latest news from the pages and people users follow.
Facebook image
"You see all the stories you saw in your news feed before, but with a fresh new look," a Facebook blog post said of the redesign.
"We've completely rebuilt each story to be much more vibrant and colorful and highlight the content that your friends are sharing. Photos, news articles, maps and events all look brighter and more beautiful."
When users finally do see a new news feed, however, it will likely include only some of the modifications originally planned — those that resonated with the test group, the report indicated.
A Facebook spokesman told AllThingsD the social network is still testing the redesign changes, but declined to comment further.
---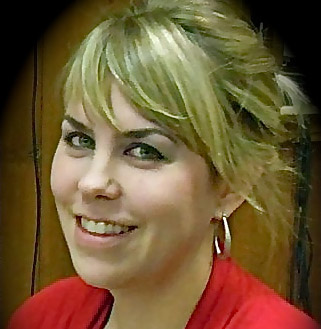 Jennifer Cowan is the Managing Editor for SiteProNews.
December 11, 2013
By Jennifer Cowan in Breaking News Facebook Social Media
This entry was posted on Friday, December 13th, 2013 at 10:06 pm and is filed under
Web Development
. You can follow any responses to this entry through the
RSS 2.0
feed. You can
leave a response
, or
trackback
from your own site.